Satisfaction guaranteed or your money back!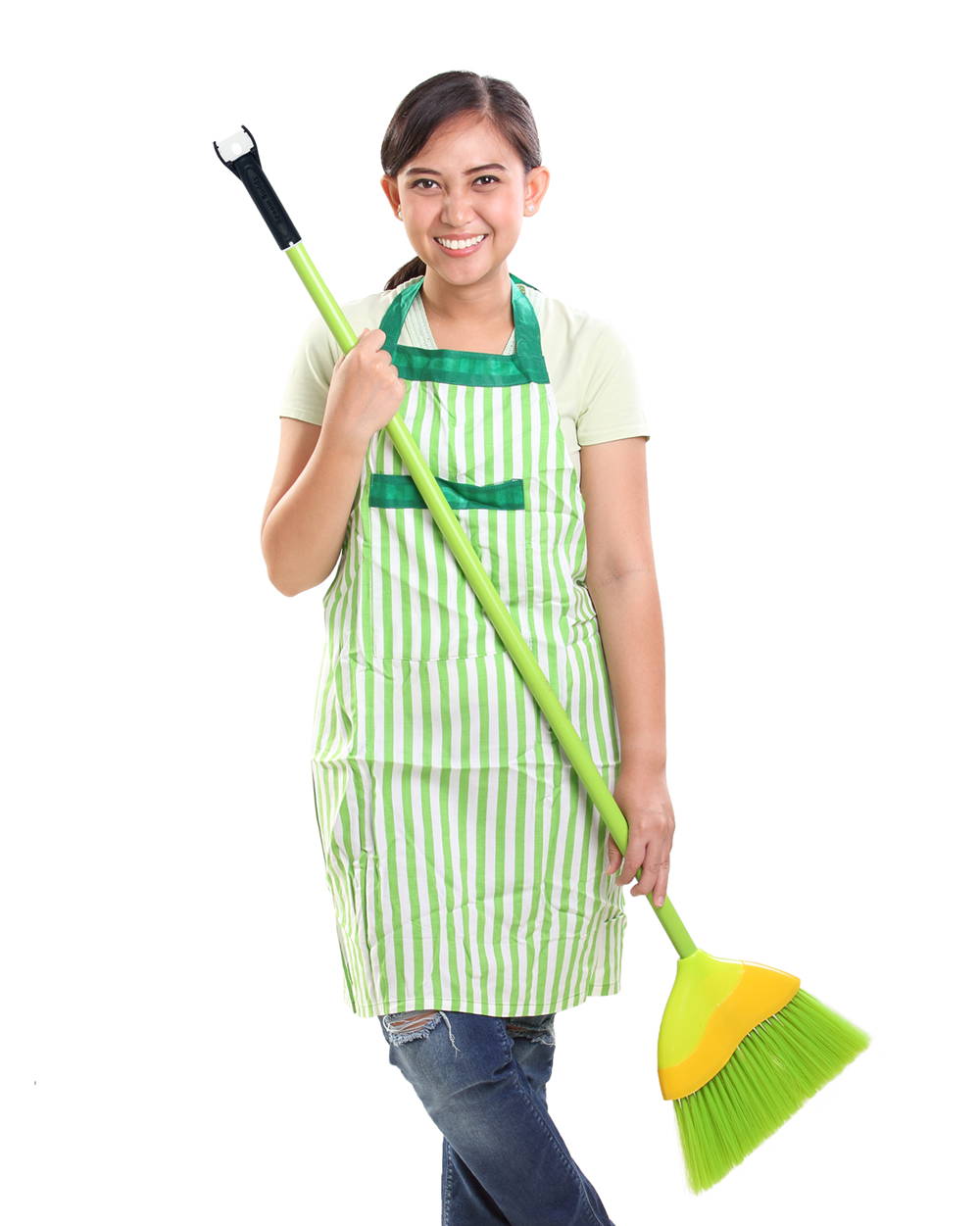 "This is the best thing I've ever purchased.
I use to every time I sweep. It's so helpful and so simple."
-- Sharon S., Texas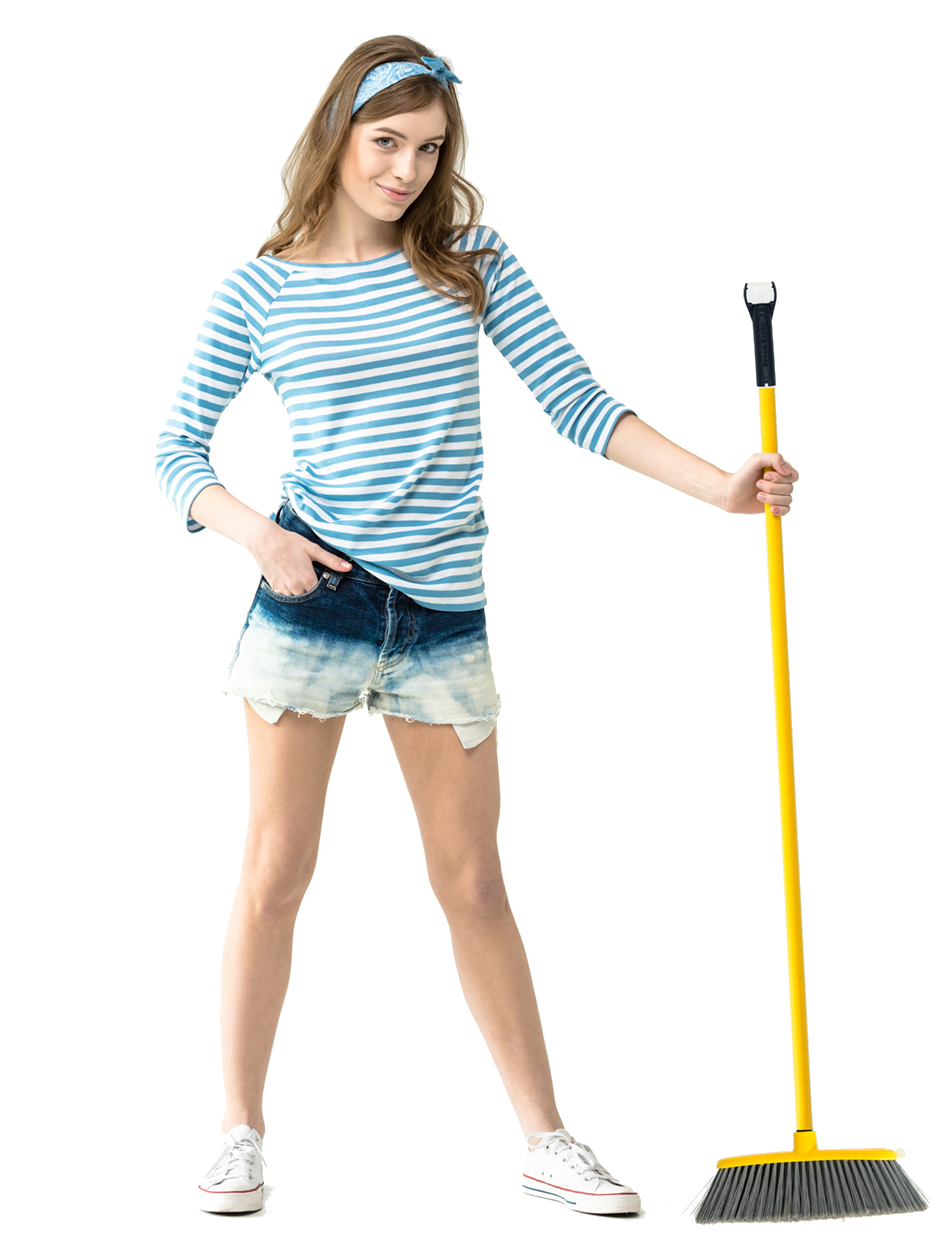 "As a Mom of twin boys, the Broom Buddy sure comes in handy cleaning up."
-- Rebecca O., Arizona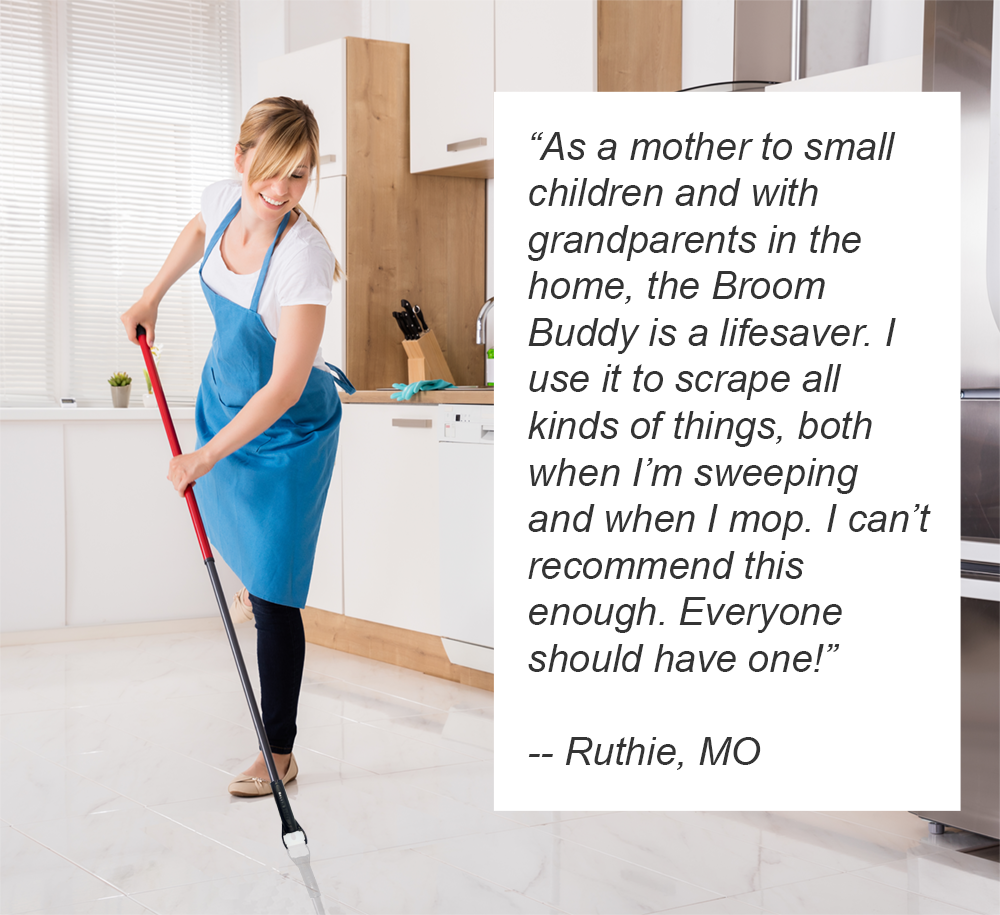 "At last! The Broom Buddy is wonderful! Goodbye butter knife. It is easy to put on, took two seconds, and easy to use. I was surprised at how comfy it is to use while sweeping. And it works like a dream! Highly recommended!"
-- Bridget

"Where has this been all my life? If you sweep, you need this. Period."
-- Diana

"I thought it looked good enough to try. Just a few bucks. What could it hurt? Well, let me tell you, I can't live without this anymore. I had to get two for my garage broom. This thing is tough enough for anything I've scraped up so far, including dried glue in my shop. Wonderful."
-- Dennis

"Highly recommended. The blades last a good amount of scraping. With young kids, there is not a day where I don't use the Broom Buddy. Happy customer here!"
-- Sarah

"Before this, it was either the butter knife or just ignore the sticky stuff for days. I like how easy this is to use and clean."
-- Cherrie

Designed and made in the U.S.A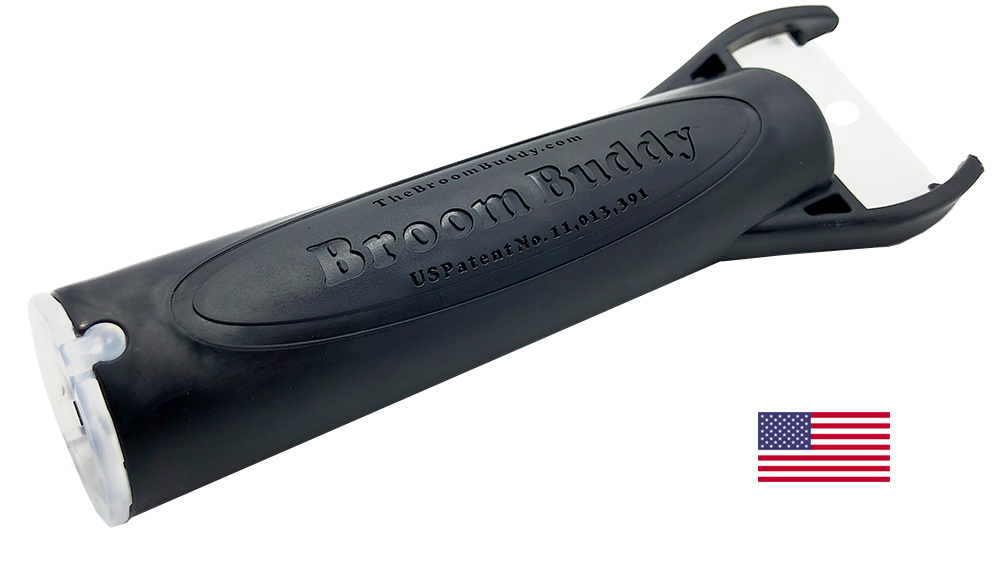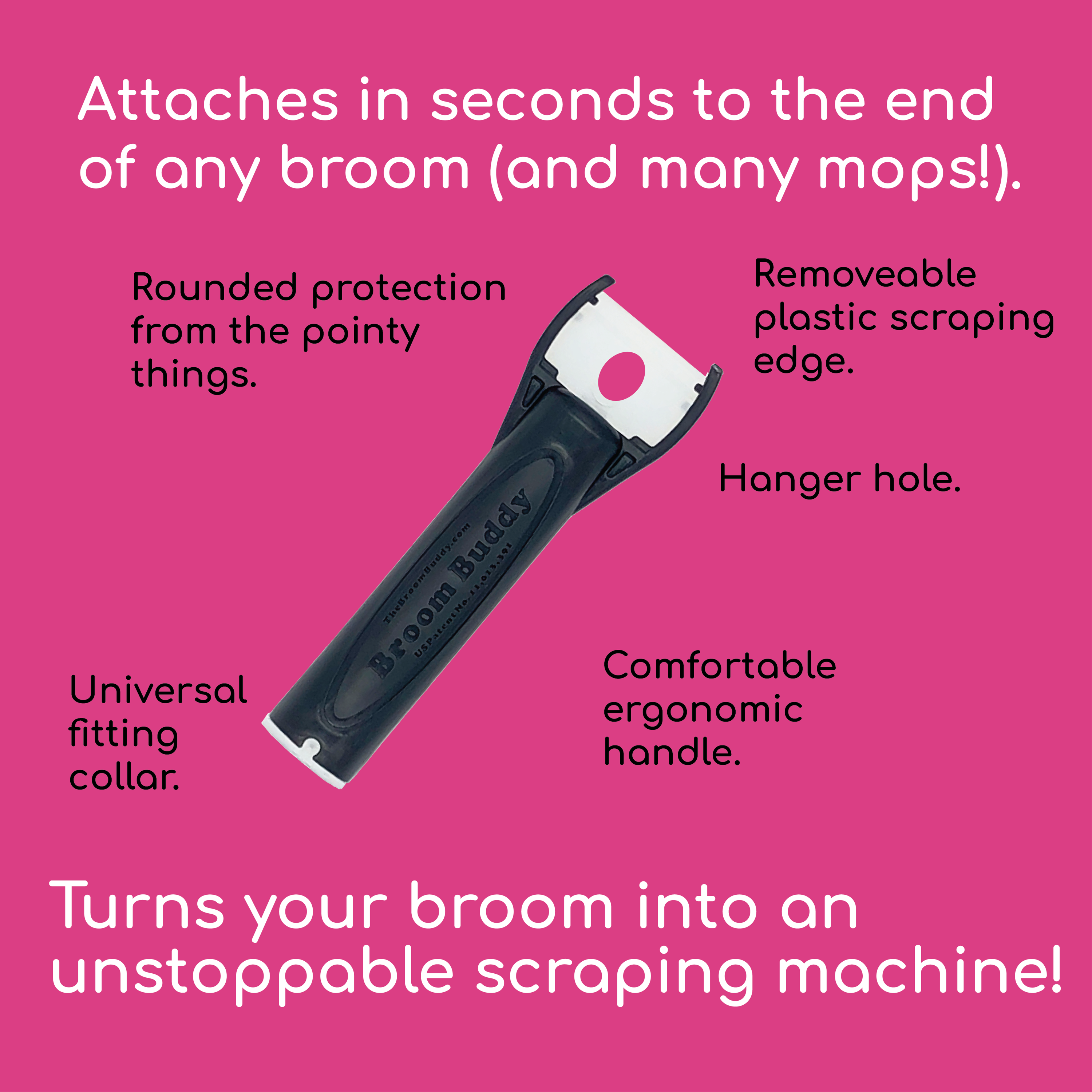 "I love it! I use it all the time, from common messes to things that get stuck on the floor for a long time. The Broom Buddy is great!"
-- Missy, IL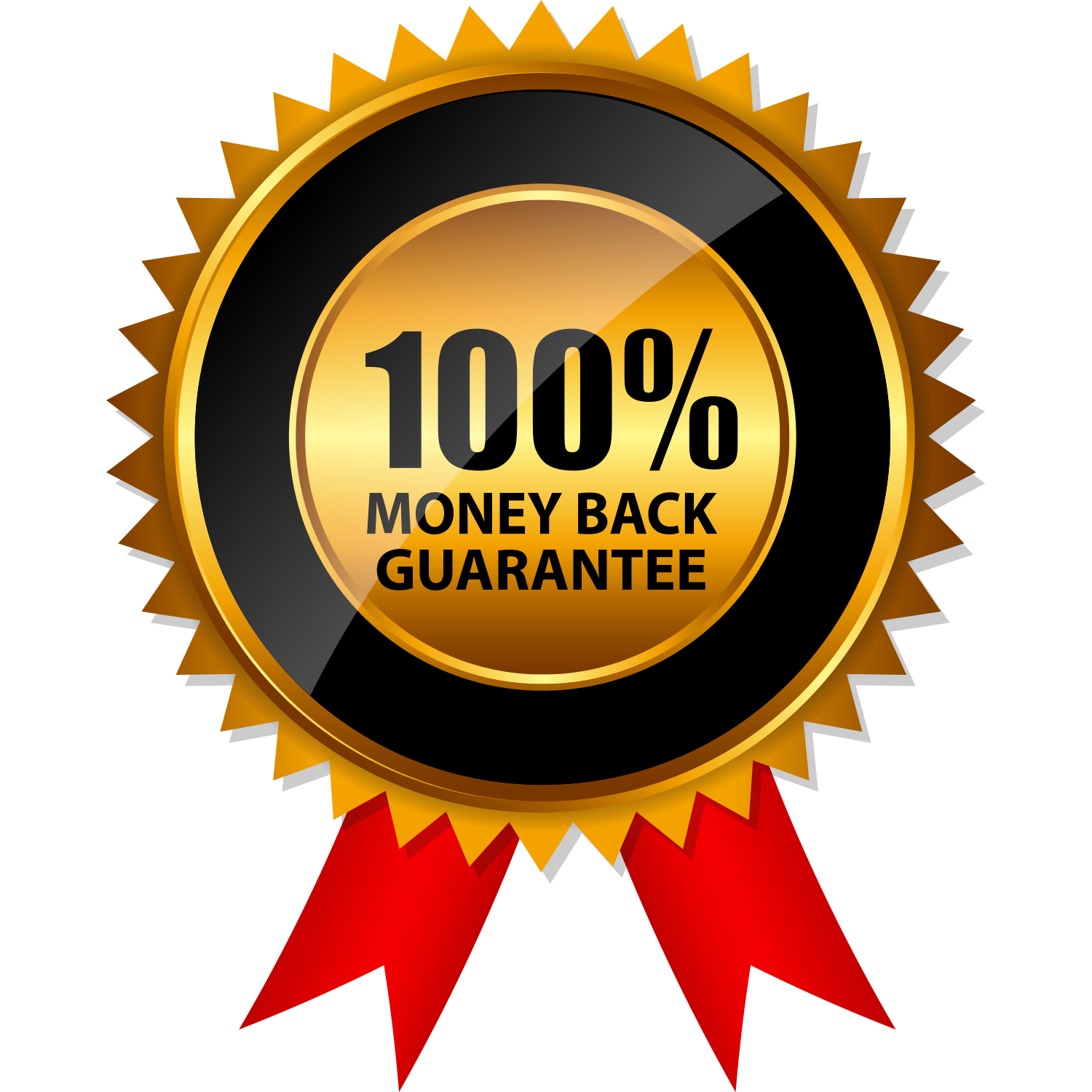 If you're not satisfied for ANY reason, let us know and we will refund or replace, no questions asked.
Installing the Broom Buddy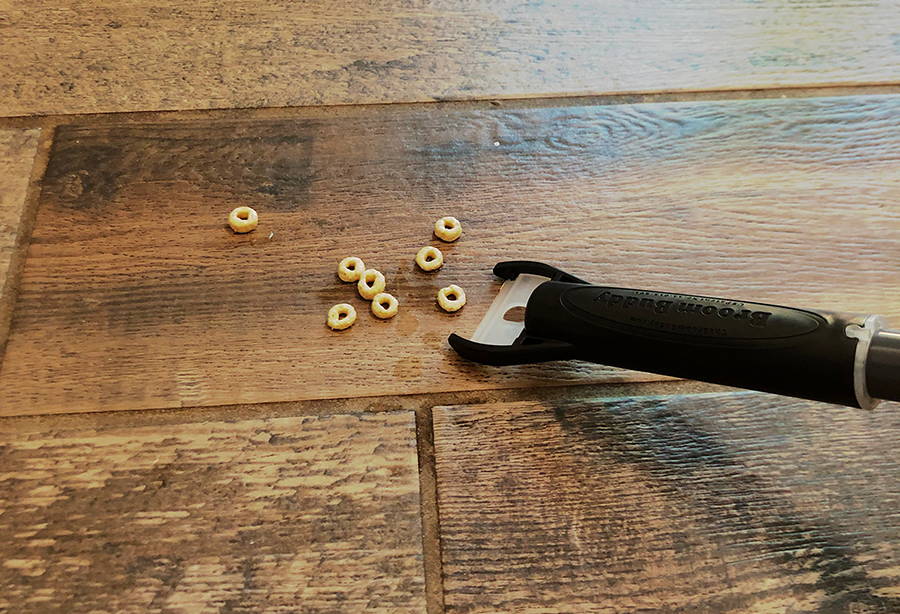 Broom Buddy comes with a universal broom adapter so it will fit nearly any broom!
Works with almost any broom:
Target Brooms
Wal-mart Brooms
Amazon basics
O-Cedar
Libman
HDX (Home Depot) brooms are not compatible with Broom Buddy.